Co-Curriculars -

Workshops
IT Basics and Soft skills training for the TASK registered students 2018
Four-day workshop conducted on IT Basics and Soft skills training for the TASK registered students. It was held in MIST under the TASK Training program from 08th to 11th January 2018 for Diploma students. Speaker for IT Basics was Mr. P.Ravi and Soft skills Mr. Sugunakar from TASK. They had given training on IT Basics and Soft skills training in two batches. They covered the topics installation of Windows Operating System and Microsoft Office in IT Basics and Communication Skills, Group Discussion, facing of Interview in Soft Skills.
TASK TS- AUTOCAD USER LEVEL TRAINING PROGRAM 2018
Three-day workshops on Auto CAD User Level Training program was held in MIST under the TASK Training program from 26th to 28th February 2018 for Diploma 2nd year and 3rd year Mechanical and civil students. Speaker for Auto CAD was Mrs. Rajitha Reddy Moku from TASK. They had given training on AutoCAD User level.
INDUSTRY VISIT TO MEDHA SERVO DRIVES PVT. LTD THROUGH TASK
The Final Year Diploma students of Electronics, Electrical and Mechanical visited "Medha Servo Drives Pvt.ltd", Jodimetla X roads, Ghatakesar for Industrial Visit on 29.12.2017. All these 30 TASK registered students along with two faculty members visited the Industry where the facilities at the Traction and Propulsion system center and Assembly unit are explained and also they given the information about the Job opportunity for the students. Students got to know the latest developments in Rail Transportation, Research and Development in the aspect of design and safety norms adopted by the various countries across the globe.
IoT and Ethical Hacking Workshops - 2017
Two-day workshops on IoT and Ethical Hacking were held in MIST under the aegis of CSE & IT Forum in association with IIT-Kanpur(Techkriti'18) from 22nd to 23rd December 2017. Speaker for IoT was Mr. Muzakeer Ahmed Shaik, Technical Associate, Innovate Invent EduTech Pvt. Ltd. The topics covered by him were – What is IoT?, Build your computer using Raspberry Pi, Sense Temperature and Humidity, Establish Remote Desktop Connection, Raspbian OS, Python Programming and Building IOT Weather Station. Ethical Hacking was conducted by Mr. OoPpSs, Cyber Security and Cyber Crime Investigator. The topics covered by him were Basics of Computer Security, Network Security, Domain Name and DNS, Email Security, Port Scanning, Intellectual Property Theft, Password Cracking and Prevention, Social Networking and Mobile Apps Hacking, Identity Attack Security, Other Hacking and Cyber Law & Consulting.
Mr.M.Yadi Reddy, HOD CIVIL attended the staff Development Program at National Institute of Technical Teachers Training and Research at Chennai from 01-02-2016  to 05-02-2016.
ANDROID APPLICATION DEVELOPMENT WORKSHOP - 2014
A 3-day workshop on Android was held in MIST under the aegis of CSE & IT Forum from 27 to 29 March, 2014. To coincide with the inauguration of workshop on 27-03-2014 a function has been organised to unveil the logo of CSIT forum. The function has been organised and conducted by CSE and IT department students successfully. Mr. Aakash Bhandari, IV CSE-B and Ms. Keerthi, III CSE-B have compeered the function. The function started with Ganesh vandana by students. The Chairman Sri S.Sudershan Reddy, Sri S.Surender Reddy, Secretary, Prof. J. Sambasiva Rao, HOD, CSE Dept., Assoc.Prof Ch.B. Nagalakshmi, HOD, IT Dept. Chaired the function. In her speech Assoc.Prof Ch.B. Nagalakshmi, declared the Committee Members for the CSE & IT Forum. The Members of the Forum are Dr.Sasidhar, Prof. CSE Dept, as General Secretary, Mr.S.Srinivas, Asst.Prof, and Dept. Of IT as Secretary, Mr.A.Shiva Kumar, Asst. Prof. Dept of CSE, Treasurer, and the executive council members are D.Ramana Kumar, Asso.Prof, and Dept. Of CSE, Mr.Nandagopal Reddy, Asso.Prof, Dept. Of IT, Mrs. Usha Rani, Assoc. Prof. Dept. Of CSE, Mr.Srinivas Reddy, Asst.Prof Dept. Of CSE. Prof. Sambasiva Rao in his speech urged the students on the importance of keeping abreast with the current trends in the Information Technologies. A lead member from Coign IT & Education Services Ltd., Mr. Md. Shabbir in his speech informed that their company has motivated such type of workshops earlier and would be happy to render such services further too. The Secretary in his speech mentioned his happiness on this occasion and encouraged students to give their full participation. Finally, The Chairman, Sri.S.Sudershan Reddy mentioned in his speech that he would welcome more number of such types of workshops / seminars/ presentations from students so that they enhance their knowledge and be successful in their career. This three day lab-oriented workshop on Android Application Development was conducted by a team of five members from Coign IT & Education Services Ltd., Hyderabad. The Course was taken by 108 students of CSE & IT Departments conducted on 27th, 28th and 29th of March, 2014. The Co-ordinators for this programme were Mr.D.Ramana Kumar, CSE Department and Mr.Siddi Srinivas, IT Department. After the successful completion of the course, students were given Certificates by Coign IT Services Ltd., Hyderabad. Good feedback has been received from the students about the workshop and in future CSIT forum would like to conduct more such events frequently.
At the end of the day, what matters is the student potential to be placed in the best industries. The college placement guides students in career development. It plays a crucial role along with JKC Jawahar Knowledge Centre and IEG (Institute of e-governance) in Providing job opportunities for the young graduates and post-graduates who pass out of MIST. Training plays a major role in supporting students as they cross the threshold to industry after graduation. The cell organizes workshops, training programs and counsceling for the aspiring students that hone their skills, aptitude, analytical and presentation skills to enhance their employability levels. These programs are conducted by seasoned professionals so that students are never wanting in high-quality inputs and advice before embarking on their careers.
MAHAVEER INSTITUTE OF SCIENCE AND TECHNOLOGY
AND
VIVEKANANDA INSTITUTE OF HUMAN EXCELLENCE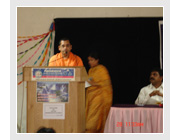 Inaugurating Vivekananda Institute of Human Excellence Center

There are many Institutes in our Country offering Money-Making Education; V.I.H.E is one of the very few Institutes, which offers Man-Making, Life Building and Value Oriented Character Building Education.

An Education which helps us to develop the Real Personality i.e., being Physically Fit, Mentally Strong, Emotionally Balanced, Intellectually Sharp, Socially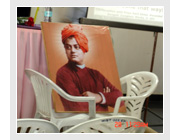 Responsibleand Spiritually Awakened.

An Education which gives us Powerful Positive ideas, the assimilation of which develops tremendous Faith in one's own Self, Strengthens our Mind to counter-act with all sorts of Inferiority Complexes, Ego Complexes, Phobias and Negative emotions and enriches our Positive thinking.

An Education which lets us know about the great leaders of our Country, the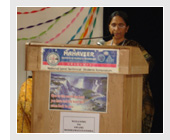 struggle behind their success and their immense love for Mother India.

An Education which makes us know the rich Cultural heritage of India, the Ideals and the Values which she stood for.

As part of this we have associated with VIHE to impart value base education and opened a center in our college on 26-02-2011
Flex Week @ MIST
Adobe conducted Flex Week @ Campus for the third year CSE and IT Students on the 24th and 25th of February 2011 at the Mahaveer Institute of Science and Technology. The program is a success with students developing web applications using the Flex Framework.